Viva Holidays
Viva Holidays have more than 30 years of experience in travel wholesale and cater for all holiday-makers and budgets with an extensive range of fun and affordable holiday deals.
Viva Holidays offer more access and flexibility on holidays to Asia, USA, Hawaii, Canada, United Kingdom, Europe and the Pacific. With a dedicated product team and marketing experts, as well as sales representation in each state and territory, Viva Holidays Australia recognise that not all travellers want the same thing in a holiday and provide everything from adventure to relaxation, food and wine experiences, events and romantic getaways.
Partnered with an impressive collection of airlines, Viva Holidays work closely with them to open up the world to their customers and deliver the greatest value.
Viva Holidays has also been recognised as the Australia's "Best Wholesaler" by the NTIA Industry voted awards for 3 years running, from 2017 to 2019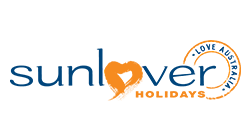 Sunlover Holidays
Proudly Australian owned, Sunlover Holidays brings decades of experience and knowledge to providing Australian holiday solutions for travel partners.
As one of Australia's largest distributors of domestic travel solutions, Sunlover Holidays delivers great-value travel products across a wide array of destinations for partners in all states and territories throughout Australia, New Zealand and the South Pacific.
Sunlover Holidays outstanding product, customer service and technology has seen it continually recognised by industry peers, being awarded Best Wholesaler – Australian Product by NTIA in 2016 and 2017.
Travel packages from Sunlover Holidays represent more than 500 Australian tourism operators and offer a diverse range of options including sightseeing attractions, car and campervan hire and cruises.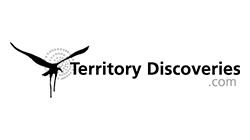 Territory Discoveries
Territory Discoveries are the market-leading experts in travel to the Northern Territory, providing the largest range of offerings and access to more than 2,500 genuine outback experiences.
Knowledgeable travel consultants and a comprehensive website help agents unlock the secrets to the entire Territory. Whether guided day tours, short breaks or extended journeys, Territory Discoveries opens up the tropical Top End and right down into the spiritual centre of Australia.
Formerly a Government Business Division of Tourism NT, Territory Discoveries is now a wholly owned business of Helloworld Travel Limited.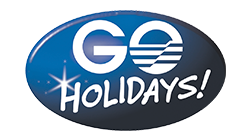 GO Holidays
GO Holidays have been creating unforgettable experiences for customers in New Zealand for more than 40 years. Over those decades, GO Holidays have grown and diversified into a cohesive group of specialised travel divisions based in Auckland.
The committed team of travel experts have personally visited and assessed every property and service offered by GO Holidays. With an impressive range of travel products in all corners of the globe, they foster close relationships with suppliers across the world including the majority of on-line carriers in New Zealand.
As an established brand with a clear commitment to providing personal attention, thorough knowledge and trips of a lifetime, GO Holidays offer a service that satisfied customers return to again and again.

Asia Escape Holidays
Formed in 1999 as a business selling holidays to Bali, Asia Escape Holidays is today one of Australia's biggest travel companies, a burgeoning wholesale business with more than 40 well-travelled staff organising holiday deals and packages to destinations across Asia.
Based in Perth, Asia Escape Holidays became part of Helloworld Travel Limited in May 2018 and has continued to grow. Their specialists personally inspect every hotel, tour and itinerary on offer, and have created customised travel experiences for almost 200,000 Australian holiday-makers.

SevenOceans Cruising
SevenOceans Cruising specialises in marketing and selling cruises to travel agents. The wholesale cruise consultants share their knowledge, expertise and first-hand experience on many of the vessels and major worldwide cruise lines to assist consultants in planning and booking journeys.
Established in 2000 and acquired by Helloworld Travel Limited in February 2017, SevenOceans Cruising also features an online search function that simplifies cruise research, listing more than 2000 packages and itineraries in standardised format for clear comparison. Deals, current specials and seasonal recommendations are highlighted to offer the perfect solution to any cruising customer.
Also incorporating The CRUISE TEAM to provide expert product, sales and marketing support for Australian travel consultants in the fast-growing and wide-ranging cruise industry. The personal experience brought by the knowledgeable staff encompasses more than 800 nights at sea on 48 different cruise lines. 
Flight Systems – Skiddoo
Flight booking site Skiddoo is a visual, easy-to-use site, with a sliding filter that enables customers to change their price range, times or airline to provide the simplest way of comparing options.
Operated by Flight Systems Pty Ltd, Skiddoo joined Helloworld Travel Limited in early 2018 and boasts the largest selection of the lowest airfares anywhere in the world, including 100,000 that won't be found anywhere else. With no booking fees on most international carriers or any other hidden costs, Skiddoo offers travellers the cheapest place to book flights online.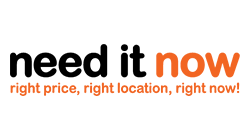 needitnow.COM.AU
Meeting the needs of last-minute customers, need it now is an online service offering discounted accommodation from hotels, motels, apartments, resorts, B&Bs and lodges around Australia and New Zealand.
Proudly Australian owned with offices in Brisbane, Sydney, Melbourne and Auckland, needitnow.com.au has access to the best deals available, providing rooms at more than 4,500 properties every night in Australia and New Zealand. Customers can easily search for and book the best-value accommodation that suits their needs, and receive an instant confirmation.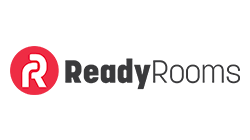 Ready Rooms
Ready Rooms is a B2B online search and booking system operated by Helloworld Travel Limited. It allows agents the ability to search, compare and book an extensive range of international and domestic accommodation as well as activities including transfers, whether on the same day or up to one year in advance.
Online chat and phone support provides assistance to consultants and Ready Rooms is continually reviewing and upgrading its capacities and improving functions for users.