Asia Escape Holidays
Formed in 1999 as a business selling holidays to Bali, Asia Escape Holidays is today one of Australia's biggest travel companies, a burgeoning wholesale business with more than 40 well-travelled staff organising holiday deals and packages to destinations across Asia.
Based in Perth, Asia Escape Holidays became part of Helloworld Travel Limited in May 2018 and has continued to grow. Their specialists personally inspect every hotel, tour and itinerary on offer, and have created customised travel experiences for almost 200,000 Australian holiday-makers.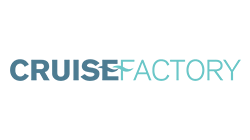 Cruise Factory
At the forefront of innovation, Cruise Factory provides extensive data and technical solutions to clients. Whether it's creating a cruise site for an existing travel business or providing data search facilities across hundreds of cruise lines and vessels and thousands of ports and destinations, Cruise Factory's deep knowledge of the industry and comprehensive data base can turn any travel consultant into a cruise expert.
As an Australian business operating for more than 10 years in an industry that has experienced unprecedented growth, Cruise Factory was acquired by Helloworld Travel Limited in February 2017 and is proud to service most of the major chains in Australia, New Zealand and South Africa, as well as many independent specialist cruise retailers.
Flight Systems – Skiddoo
Flight booking site Skiddoo is a visual, easy-to-use site, with a sliding filter that enables customers to change their price range, times or airline to provide the simplest way of comparing options.
Operated by Flight Systems Pty Ltd, Skiddoo joined Helloworld Travel Limited in early 2018 and boasts the largest selection of the lowest airfares anywhere in the world, including 100,000 that won't be found anywhere else. With no booking fees on most international carriers or any other hidden costs, Skiddoo offers travellers the cheapest place to book flights online.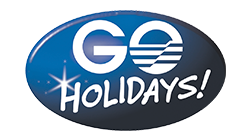 GO Holidays
GO Holidays have been creating unforgettable experiences for customers in New Zealand for more than 40 years. Over those decades, GO Holidays have grown and diversified into a cohesive group of specialised travel divisions based in Auckland.
The committed team of travel experts have personally visited and assessed every property and service offered by GO Holidays. With an impressive range of travel products in all corners of the globe, they foster close relationships with suppliers across the world including the majority of on-line carriers in New Zealand.
As an established brand with a clear commitment to providing personal attention, thorough knowledge and trips of a lifetime, GO Holidays offer a service that satisfied customers return to again and again.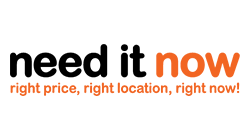 needitnow.COM.AU
Meeting the needs of last-minute customers, need it now is an online service offering discounted accommodation from hotels, motels, apartments, resorts, B&Bs and lodges around Australia and New Zealand.
Proudly Australian owned with offices in Brisbane, Sydney, Melbourne and Auckland, needitnow.com.au has access to the best deals available, providing rooms at more than 4,500 properties every night in Australia and New Zealand. Customers can easily search for and book the best-value accommodation that suits their needs, and receive an instant confirmation.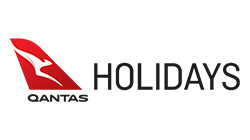 Qantas Holidays
As Australia's leading travel wholesaler with more than 40 years of experience in the wholesale market, Qantas Holidays provides great-value quality holidays to all Australians.
Qantas Holidays features an extensive range of travel products and services covering the Qantas network. With an array of destinations across Australia, Asia, Africa, Europe, Canada, the Pacific, North and South America, Qantas Holidays offers competitive pricing and a choice of holiday styles including escorted touring, cruising, weekend escapes, events packages, hotel reservations and complete holiday deals.
Qantas Holidays is part of a select group who are able to offer Qantas Frequent Flyer points on the purchase of its holidays.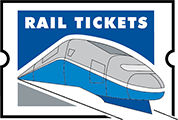 Rail Tickets
Rail Tickets are specialist rail wholesalers, selling exclusively to travel-industry partners for over 20 years. Based in Melbourne, the team of rail professionals provide knowledgable, efficient service with access to the latest reservation technology. Bookings can be made and confirmed within the same day.
The dedicated team at Rail Tickets bring their superior knowledge of rail products across the globe to customers. Services include Eurail, Eurostar, BritRail, European national rail passes, point-to point-travel, Amtrak, Via Rail in Canada, Japan Rail and Peru Rail, as well as luxury train journeys of the world.
Rail Tickets can also assist with accommodation and other land arrangements, making it a one-stop shop for clients' unforgettable adventures.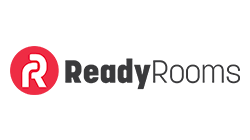 Ready Rooms
Ready Rooms is a B2B online search and booking system operated by Helloworld Travel Limited. It allows agents the ability to search, compare and book an extensive range of international and domestic accommodation as well as activities including transfers, whether on the same day or up to one year in advance.
Online chat and phone support provides assistance to consultants and Ready Rooms is continually reviewing and upgrading its capacities and improving functions for users.

SevenOceans Cruising
SevenOceans Cruising specialises in marketing and selling cruises to travel agents. The wholesale cruise consultants share their knowledge, expertise and first-hand experience on many of the vessels and major worldwide cruise lines to assist consultants in planning and booking journeys.
Established in 2000 and acquired by Helloworld Travel Limited in February 2017, SevenOceans Cruising also features an online search function that simplifies cruise research, listing more than 2000 packages and itineraries in standardised format for clear comparison. Deals, current specials and seasonal recommendations are highlighted to offer the perfect solution to any cruising customer.
Also incorporating The CRUISE TEAM to provide expert product, sales and marketing support for Australian travel consultants in the fast-growing and wide-ranging cruise industry. The personal experience brought by the knowledgeable staff encompasses more than 800 nights at sea on 48 different cruise lines.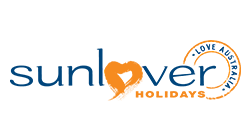 Sunlover Holidays
Proudly Australian owned, Sunlover Holidays brings decades of experience and knowledge to providing Australian holiday solutions for travel partners.
As one of Australia's largest distributors of domestic travel solutions, Sunlover Holidays delivers great-value travel products across a wide array of destinations for partners in all states and territories throughout Australia, New Zealand and the South Pacific.
Travel packages from Sunlover Holidays represent more than 500 Australian tourism operators and offer a diverse range of options including sightseeing attractions, car and campervan hire and cruises.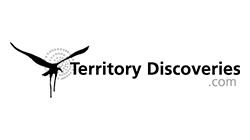 Territory Discoveries
Territory Discoveries are the market-leading experts in travel to the Northern Territory, providing the largest range of offerings and access to more than 2,500 genuine outback experiences.
Knowledgeable travel consultants and a comprehensive website help agents unlock the secrets to the entire Territory. Whether guided day tours, short breaks or extended journeys, Territory Discoveries opens up the tropical Top End and right down into the spiritual centre of Australia.
Formerly a Government Business Division of Tourism NT, Territory Discoveries is now a wholly owned business of Helloworld Travel Limited.

Tourist Transport Fiji
"AOT owns 60% of Tourist Transport Fiji (TTF) which is Fiji's premier transport operator and ground handler having been in operations for over 35 years. Based in Nadi, Fiji, TTF is conveniently located at Nadi International Airport and provides SIC and private transfers, operates Day Tours under the Great Sights brand and adventure tour packages under the Feejee Experience brand.

Viva! Holidays
Viva! Holidays, a brand of Qantas Holidays, have more than 30 years of experience in travel wholesale and cater for all holiday-makers and budgets with an extensive range of fun and affordable holiday deals.
Viva! Holidays offer more access and flexibility on holidays to Asia, USA, Hawaii, Canada, United Kingdom, Europe and the Pacific. With a dedicated product team and marketing experts, as well as sales representation in each state and territory, Viva! Holidays Australia recognise that not all travellers want the same thing in a holiday and provide everything from adventure to relaxation, food and wine experiences, events and romantic getaways.
Partnered with an impressive collection of airlines, Viva! Holidays work closely with them to open up the world to their customers and deliver the greatest value.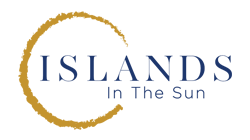 Islands In The Sun
Islands In The Sun have been turning holiday dreams into reality for more than 50 years in the US. Specialising in the South Pacific Islands, Australia, New Zealand and Asia, Islands In The Sun are a group of dedicated professionals whose regional expertise and enthusiasm for tropical holiday experiences are unmatched in the US market.
Over the decades, Islands In The Sun have developed close relationships with the top hotels, airlines, cruise companies and tour operators throughout the South Pacific and Oceania to provide the most exciting personalised itinerary or best-value package deal possible.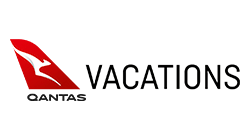 Qantas Vacations
Bringing the knowledge, heritage and expertise of the Qantas name to the US market, Qantas Vacations have been the Down Under experts for more than 30 years.
Specialising in Australian, New Zealand and South Pacific destinations, Qantas Vacations bring extensive local knowledge to planning and crafting a comprehensive range of experiences. And as the region's largest purchasers of lodging and tourist services, Qantas Vacations are able to secure the greatest deals at must-see destinations.
Whether it's a fully escorted tour or straightforward flights with hotel bookings, Qantas Vacations smooths the process when creating the trip of a lifetime.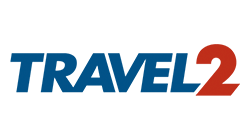 Travel2
Travel2 works closely with travel-advisor clients to offer customised itineraries for trips to Australia, New Zealand, the South Pacific Islands and Asia. Combined with sister company Islands In The Sun, Travel2 brings more than 200 years of experience in planning journeys to the region.
With the understanding that no two travellers are alike, Travel2 offers endless choices for first-time visitors and unique, off-the-beaten-path itineraries for repeat guests. Travel2 boasts the technology, scale and resources to offer the most competitive prices and unparalleled customer experience to travel advisors to help grow their business.