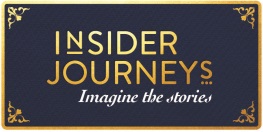 Insider Journeys
Insider Journeys is a vertically integrated business with sales offices in Australia, the United Kingdom and the United States of America, Global Sales Agent (GSA) business partnerships in North America, New Zealand and the United Kingdom, and seven local operations offices in Laos, Vietnam and Cambodia.
Insider Journeys specialise in escorted small group journeys to Asia's 'hot spots' including Vietnam, China, Tibet, Cambodia, Laos, Burma, Japan, India, Sri Lanka, Bhutan and Mongolia.

Tourist Transport Fiji (TTF)
"AOT owns 60% of Tourist Transport Fiji (TTF) which is Fiji's premier transport operator and ground handler having been in operations for over 35 years. Based in Nadi, Fiji, TTF is conveniently located at Nadi International Airport and provides SIC and private transfers, operates Day Tours under the Great Sights brand and adventure tour packages under the Feejee Experience brand.