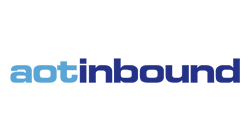 AOT Inbound
The largest inbound tour operator in Australia and New Zealand, AOT Inbound delivers the type of first-rate, in-depth knowledge of Australian and New Zealand travel that only comes from decades of operating in the industry.
Global travel partners who work with AOT Inbound benefit from the largest range of Australian, New Zealand and South Pacific travel products—numbering in their thousands and constantly updated—at competitive prices that cover everything from five-star accommodation to farmstays, transfers, tours and events, attractions and activities.
Delivered with attentive, award-winning service, travel options can be packaged or tailor-made and the reservations centre operates seven days a week.
Established in 1987 and based in Melbourne with offices in Sydney and Auckland, AOT Inbound has also developed one of the most sophisticated travel trade booking engines in the world, AOTonline.net.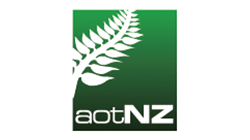 AOT NZ
Based in Auckland, AOT New Zealand opens up the accommodation, tours, events and activities across New Zealand and the South Pacific to its global travel partners. Accessing the impressive range of offerings brought by AOT, clients benefit from the best prices for everything from campervans to exclusive lodges and resorts as well as transfers and activities.
With the ease of searching on the state-of-the-art booking engine AOTonline.net, travel partners have instant access to packaged trips or individual itineraries planned with the help of the most sophisticated tools in the industry
ATS Pacific
Operating since 1981, ATS Pacific bring excellence in service, competitive prices and creatively delivered solutions to travel partners.
Recognised as a leader in inbound travel management in Australia, New Zealand and Fiji, ATS create imaginative travel solutions for independent travellers, group tours and the incentive-travel market for a diverse international mix of clients. Whether customers come from Europe, North and South America, the Middle East, Africa and Asia, they benefit from the engaging, personal service delivered by ATS Pacific.
Travel products include sightseeing, hotels, cruises, language tours and self-drive itineraries, put together with care by a passionate team with decades of experience in inbound travel.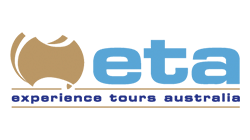 Experience Tours Australia (ETA)
Proudly operating since 1988, Experience Tours Australia (ETA) are market leaders in travel from Asia to Australia, New Zealand and the South Pacific.
A brand of the Helloworld Travel Inbound division, ETA offer their partners efficient technology solutions and a comprehensive array of travel destinations and products at competitive prices, including special deals.
Widespread experience, multiple languages and cultural understanding combine to make ETA the premier distributor for their partners right across the Asian market.