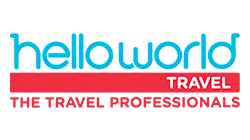 Helloworld Travel
Helloworld Travel is a dynamic, contemporary, award-winning retail travel brand with Australia's largest network of independent members.
The team at Helloworld Travel remain committed to their mission: to offer Australian travellers industry-leading service, access to the best-value travel deals and unparalleled customer assistance and convenience.
With such a widespread network of branded agencies, associate members and affiliates, Helloworld Travel brings the knowledge, understanding and experience needed to ensure every customer receives exceptional service, competitive pricing and a comprehensive offering of global travel options.
Just one year after it formed in 2013, The Helloworld Travel network was awarded Best Travel Agency Group (100 outlets or more) at the 2014 Australia Federation of Travel Agents (AFTA) National Travel Industry Awards (NTIA), and then went on to win it again in 2016 and 2017.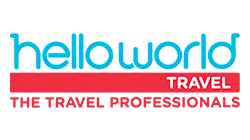 Helloworld Travel NZ
Operating throughout New Zealand, Helloworld Travel is a leading network of franchise members that benefit from the collective power of an integrated group, with the heft and global reach that comes with belonging to the Helloworld Travel Limited group.
The network of independently owned and operated businesses offer customers in New Zealand the greatest deals on travel to anywhere in the world, whether it's flights, cruising, accommodation or great-value package deals.
With the very best in service and attention to detail combined with the convenience of online access to comprehensive travel deals and options, Helloworld Travel brings a friendly, personal touch to every holiday.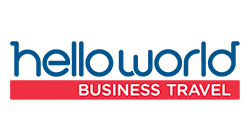 Helloworld Business Travel
Helloworld Business Travel was formed from the 2013 union of Travelscene Corporate and JTG Business Select brands and continues to develop and streamline systems to deliver value to businesses and members.
As Australia's largest network of independent corporate travel-management companies, Helloworld Business Travel delivers substantial benefits to both its members and clients.
In addition to the negotiating power that a large group brings, members of the network receive business and systems support and opportunities to join up with like-minded business owners.
Helloworld Business Travel members also benefit from strategic global partnerships with leading international travel brands such as American Express and Global Star.
In turn, clients who partner with a Helloworld Business Travel member benefit from their focus on innovation, excellence in service delivery and customer support, and relationships that deliver results.
And with the HelloworldBusiness.Travel online booking system and app, small-to-medium businesses can easily improve their management of corporate travel, delivering savings in time, costs, reporting and efficiency.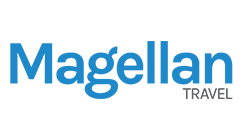 Magellan Travel
The members of Magellan Travel are independent, successful travel agents who want to maximise their results and benefits while retaining the freedom to control their own business and destiny.
By collaborating with a network of successful, like-minded agents, members cooperate and learn from each other.
Magellan Travel provide these agents with a suite of preferred suppliers ideally suited to their market. With combined volume, low central cost and access to deals from niche operators, the group deliver best value for their customers—and therefore increased profit.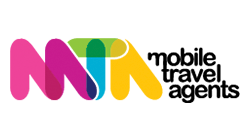 Mobile Travel Agents
With a Mobile Travel Agent, access and ease are paramount. Customers and consultants can meet anywhere—home, office or cafe—to plan an unforgettable journey, and agents are directly contactable 24/7.
In the 1990s MTA revolutionised the traditional travel-agency model by creating a team of agents with virtual offices and today, they are Australia's leading national team of mobile travel consultants. The Australia Federation of Travel Agents (AFTA) awarded MTA Best Travel Broker Network of 2018.
MTA take pride in the depth of knowledge and industry experience of every one of their team of experts. Hand-picked travel experts, they know their business inside-out and with the backing of group benefits, they have access to the best-value deals and an exclusive range of products as well as cutting-edge technology.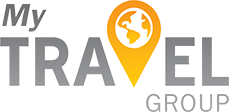 My Travel Group
My Travel Group (MTG) are a diverse network of independent, self-determining travel businesses. The group celebrate their independence and diversity and strive to support the broad range of preferred partners, internal wholesale and business-service suppliers who provide a market-leading portfolio of products and services.
MTG was formed in April 2016 upon the consolidation of the Concorde Agency network and the Helloworld Affiliate network. They are now Australia's largest independent travel-agent network, comprised of progressive members who benefit from cutting-edge software, support and a powerhouse portfolio of products, deals and services.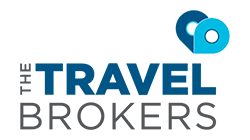 The Travel Brokers
The Travel Brokers are one of New Zealand's largest approved travel-broker networks, consisting of more than 100 senior retail travel specialists located around the country.
With the flexibility to operate where and when it suits their customers, the Travel Brokers manage their own discerning client bases and hold both TAANZ & IATA accreditation. The team have extensive travel and consulting experience and are able to foster close relationships with both their clients and fellow team members, granting them access to a huge wealth of shared knowledge.
The Travel Brokers were established in May 2002 and benefit from wide-ranging experience managing travel for leisure, corporate, weddings and honeymoons, groups and conventions.