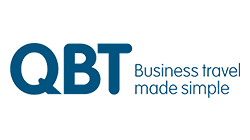 QBT
The principal mission of QBT is to simplify business travel. Their expertise lies in finding fast, effective solutions for clients including government, large corporations and small-to-medium enterprises.
QBT has more than 200 staff across offices in Canberra, Melbourne, Sydney, Brisbane, Perth, Adelaide, Darwin and Auckland, and also provides support to customers internationally through a partnership with GlobalStar.
With experienced staff available at all times including after-hours to provide helpful, personalised service, QBT solves the complexities of arranging business travel and reduces costs and confusion for their clients. Services include arranging all forms of air travel, charter, accommodation and car hire thanks to QBT's access to a vast range of travel management products, to ensure organisations can effectively manage their travel programs.
APX Travel Management
APX is a specialist travel management company in New Zealand offering door-to-destination travel bookings.
With offices in Auckland, Wellington and Christchurch, the staff bring a wealth of experience in corporate travel. Servicing a client base ranging from New Zealand businesses and government organisations to global corporates right down to small business, the motivated team deliver bespoke solutions.
APX offers added value to customers with a world-class suite of travel technology, smart financial solutions, customisable reporting, strategic purchasing advice and market insights.
The customer service team operates 24 hours a day, 7 days a week to deliver exceptional customer service, market-leading technology and bespoke business solutions.

TravelEdge
TravelEdge is one of Australia's largest privately-owned corporate travel management company, offering a full suite of services of corporate travel services including travel management solutions, academic travel services, event and group planning and delivery, holiday and leisure services and travel prizing and incentives.
The TravelEdge vision is 'Making every journey an exceptional experience', not only for our travellers, but across every interaction we have as a business. We believe in exceptional service, equality for all, celebrating our diversity and looking after each other. Our purpose is simple: enable companies / people to do business better.
Our full suite of services covers; corporate travel, in-house travel management solutions, academic services, events and experiences. This diverse range of services allow us to tailor a solution that's just right for a wide range of clients.

AOT hotels
As the official accommodation provider for the Australian Government, AOT Hotels provide government agencies with access to a wide range of Australian accommodation options to suit all the needs of those travelling on behalf of the Australian government.
Operating 24/7, 365 days a year, AOT Hotels exclusively contract all domestic accommodation for more than 100 federal agencies that are subject to the Financial Management and Accountability Act 1997.
Appointed official accommodation program manager by the Department of Finance and Deregulation for the Australian Government, AOT Hotels have the experience, capability and resources to provide an exceptional level of service, ensuring efficiency, cost reduction and the best selection of inventory.
AOT Hotels actively manage the business processes and provide information and support to enable ease of reporting and management for their clients.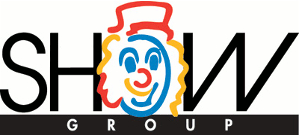 Show Group
Show Group Enterprises is a leading travel management specialist and freight logistics organisation servicing the entertainment, film, arts, fashion, corporate and sporting industries.
Operating in a specific and highly tailored market segment, Show Group offers bespoke travel and logistics solutions to meet each of their client and customer requirements, and because each one is different, their solutions are individually tailored every time.
A recognised leader in their field, Show Group understands their VIP clients in the film, sport, arts, corporate and entertainment industries and the need to perform under pressure with complete confidence and confidentiality.